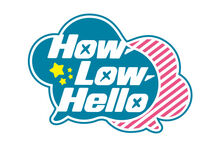 How-Low-Hello is a popular band whose lead vocalist is Yusa Nishimori. They are also known as "Haro-Haro", and Yusa is often called by her nickname, Yusarin.
Plot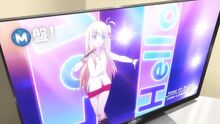 How-Low-Hello first appeared in I Think About Others. When Yū and Yumi were in the pancake café, Yumi recognized that the music played there is one of How-Low-Hello songs. Yū had never heard of the band before, which confused Yumi because Haro-haro was extremely popular with male students. Later, on the scene where Yū and Ayumi had a dinner there is a near TV which showed How-Low-Hello perform a song titled「Keep on Burnin'」. Yū then learned that "Haro-Haro" is really popular, and that Ayumi was also a fan of Yusa.
 In the third episode, Nao, Jōjirō, and Yū were searching for someone who also had special ability, which turned out to be Yusa, the lead vocalist of How-Low-Hello. Jōjirō immediately admitted that he was a big fan of her at first sight, and that had all the How-Low-Hello CDs. Later on the episode appeared a scene where Ayumi watched the music video of How-Low-Hello song :「Singer Days」.
The ending themes for Love and Flame and Moment of Earnest featured the How-Low-Hello song 「楽園まで 」(Rakuen Made).
Members
Anime Insert Songs
Single / Album
How-Low-Hello 1st single : 「楽園まで / 発熱デイズ」(Rakuen Made/Hatsunetsu Days) released on September 2, 2015.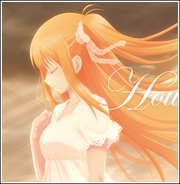 Tracklist
楽園まで
発熱デイズ
Not be found
How-Low-Hello 1st album : 「Smells Like Tea, Espresso」 released on September 30, 2015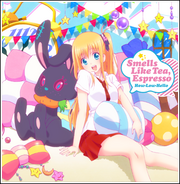 Tracklist
発熱デイズ
Real
シンガーデイズ
Keep on Burnin'
走れ
Dancin' on the Border
魅惑のビーム
Hand with Blood
楽園まで
旅人
Bravely You(How-Low-Hello Ver.)
灼け落ちない翼(How-Low-Hello Ver.)